Artificial grass became a new eco-trend in the home-improvement industry. You can replace your lawn with synthetic turf, install golf putting greens, upgrade rooftop, deck or balcony. Installing artificial grass installations may look easy, but it's no so especially if you have a sloppy, uneven space, or are planning to add a green touch to your roof. The drainage system, infill choices, little tricks that experts use when they take on a project, may seem insignificant, but if you want your turf look luxurious and indulgent, every small detail matter.
Whether it's cushioned-back artificial grass for playgrounds, basements, or balconies, practicing golf putting greens, or straight-forward landscape lawns installation here is some general tips and information to help you learn more how to lay the turf in place.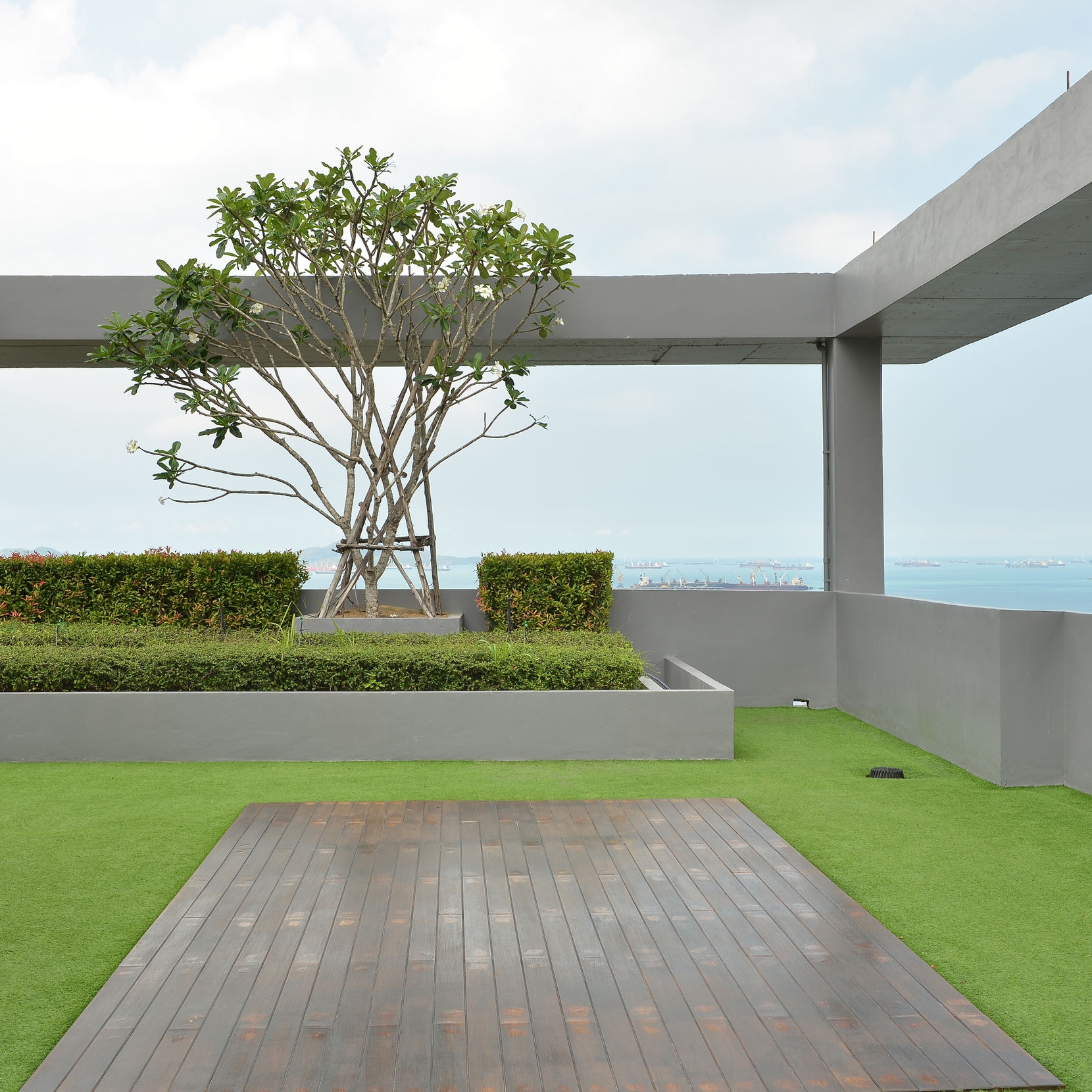 Artificial grass, synthetic turf installation on a rooftop, rooftop garden, trees, ocean
2526
1660
Artificial Grass For Rooftops - Installation and Tips
If you need to refinish your roof or want to improvise with your rooftop design, artificial grass can turn out to be the perfect solution. It's beautiful, always lush and green, barefoot-comfortable and pet-friendly. Rooftop decks offer more privacy than any other outdoor areas, spectacular views, and available for homeowners living in condominiums, townhouses, and other urban settings. Create a mesmerizing look of a fairy house with no need for watering, mowing, or fertilizing.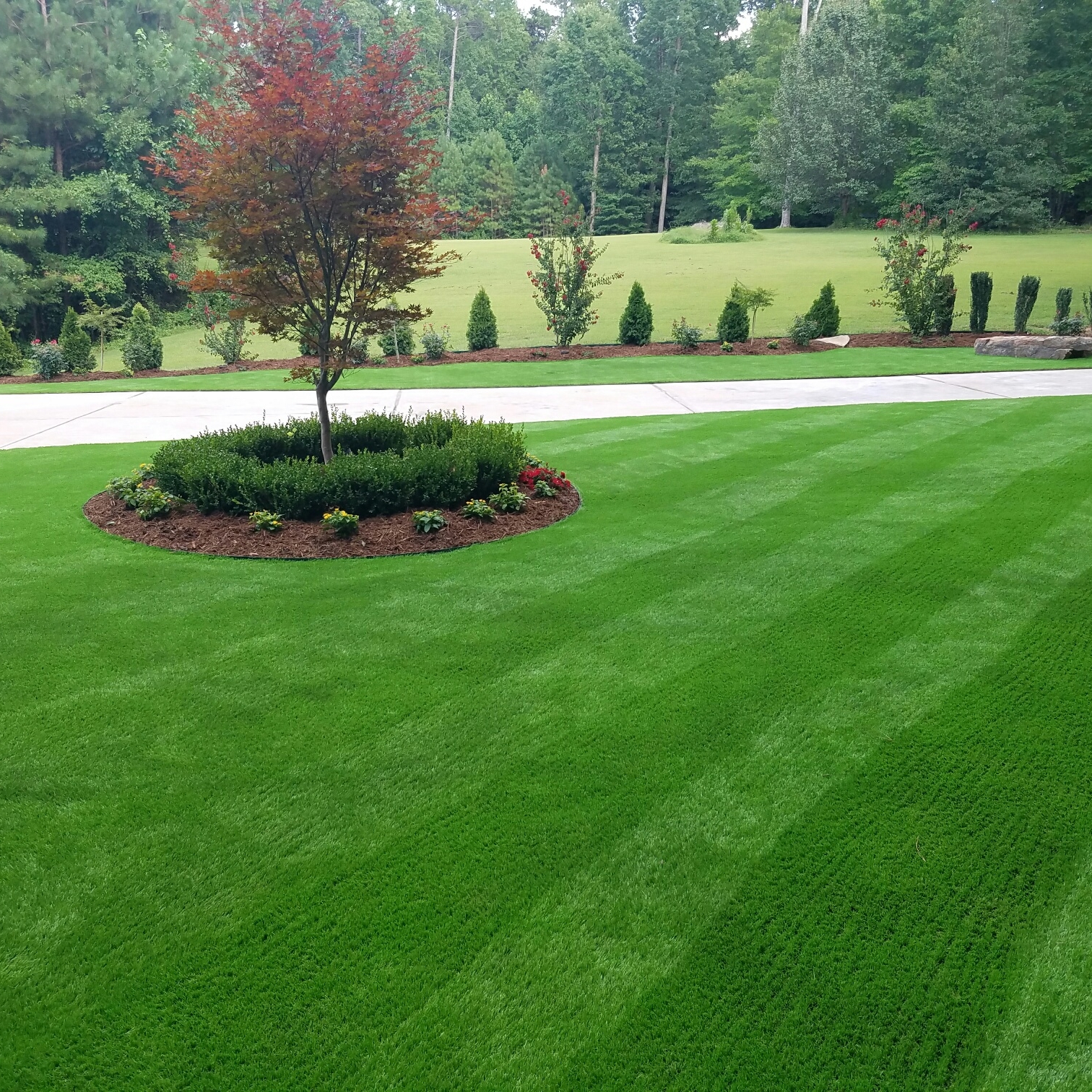 Always green artificial grass lawn in Lake Havasu, Arizona, Mohave. Tree, lawn, boxwood, green stripes landscape.
2016
1512
How To Stripe Synthetic Lawn?
Making a sleek league pattern on your synthetic lawn is easy with some patience and equipment. Those beautiful stripes make your lawn look like a masterpiece clean and professional. Learn how the lawn stripes are made easy, what tools you need, and why bending blades give the grass a striping effect.
Plate Compactor - Preparing Artificial Turf Base
1920
1080
Plate Compactor - Expert Tips for Better Base
Anyone involved in the artificial turf installation knows it's not an easy job, and it isn't something to be left for beginners. It takes patience, experience and a vast amount of knowledge. Getting the job done right the first time is paramount, and it all starts with one of the most critical steps in base preparation - compaction.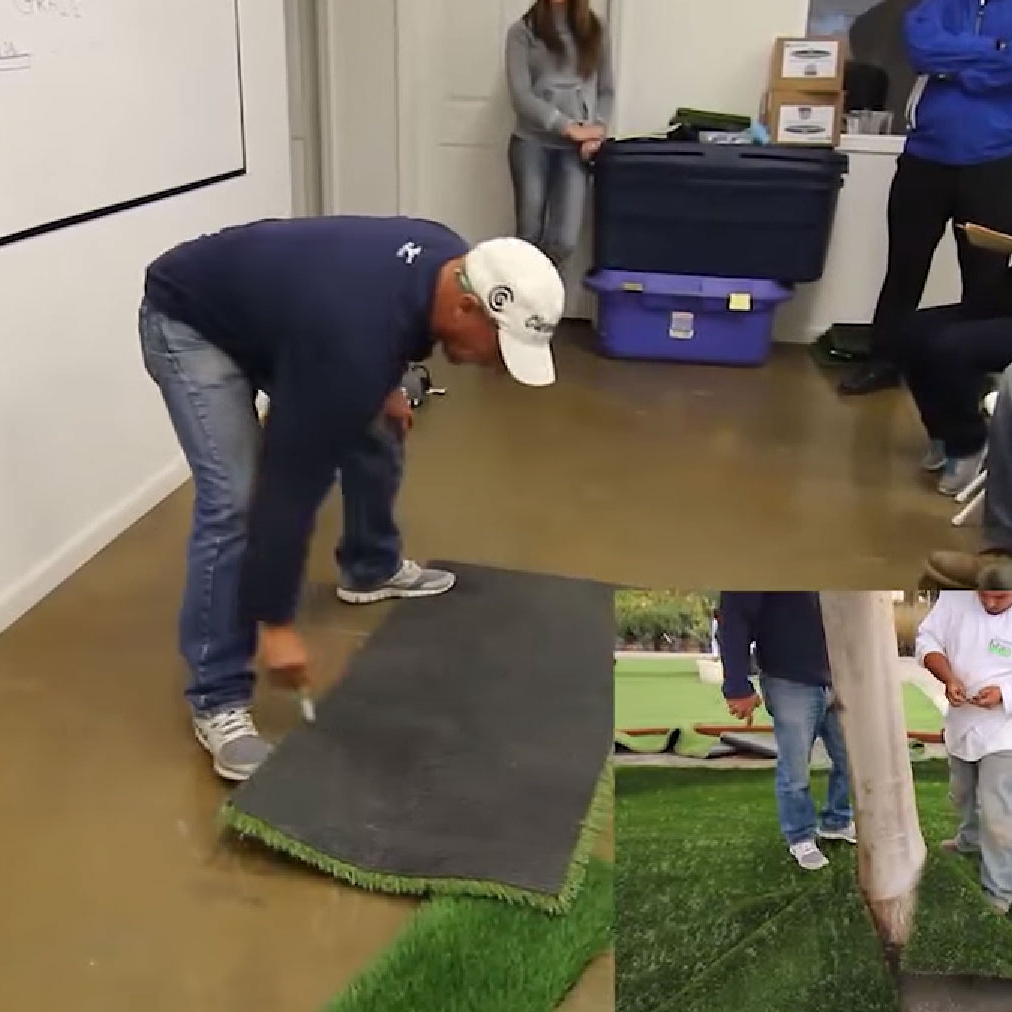 Artificial grass installation around trees
1472
1012
Installing Artificial Grass Around Trees, Mailboxes & Other Yard Features
Big trees may harm grassroots. This annoyance puts homeowners to choose between removing the tree entirely or taking an alternative approach and switching to artificial grass. Replacing natural lawn with synthetic is easy if you know how to wrap turf around the trunk to get a nice, clean-looking cut. You may also need to cut turf around mailboxes, fountains, water pumps, swinging sets, playground and training equipment and other features in the yard.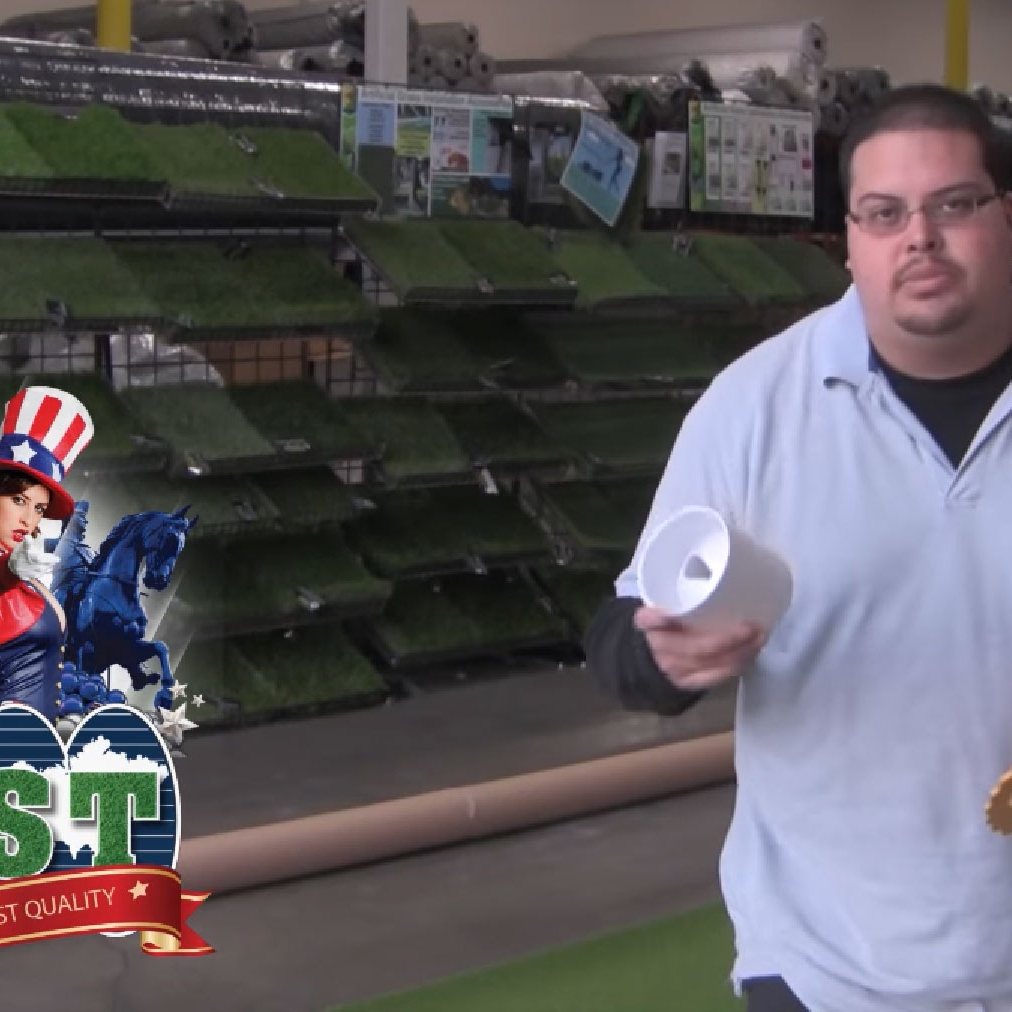 Circle Cutter video
1472
1012
Putting Green Installation Tips: Circle Cutter
Smooth circles around golf cups in the putting green installation is vital if you want your golf ball roll smoothly into a hole. You can use a carpet knife to cut around the edges of a cup, but there is a proper tool to achieve professional results. The luxury of having your private putting green might help you to save a few shots on your next game, but the installation is tricky and must be done properly to avoid any future problems.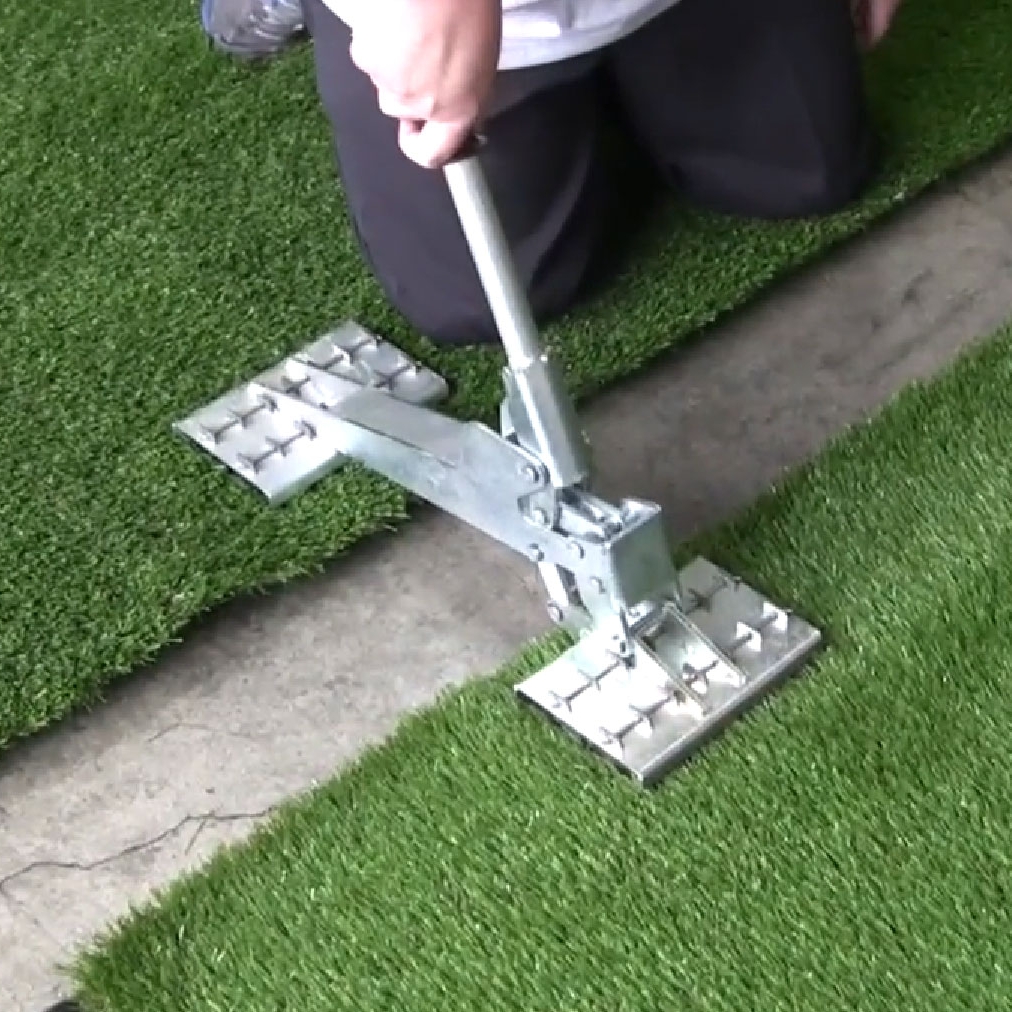 Artificial Grass Puller Tool
1472
1012
Artificial Grass Installation Tips: Turf Gripper
One roll of artificial grass may weigh 225 pounds. If you believe it's easy to get the turf out of a truck, lay it in the right place and position pulling around your installation area, it's just wishful thinking. Most do-it-yourselfers rely on tools to get the job done. But for professional synthetic turf installation, tools are more than a means to an end. If you are a specialized contractor, you can't afford to be flirtatious about gear.